Indian Army gets Sniper Rifles to target Pakistani Military positions at border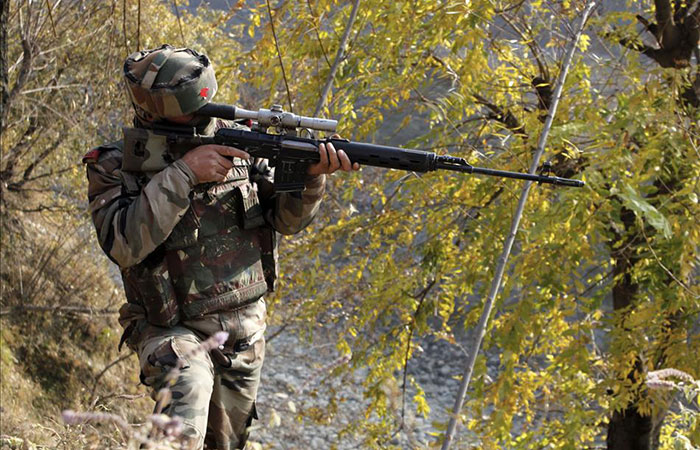 NEW DELHI - Indian Army has provided advanced sniper rifles to its troops posted along the Line of Control (LoC) in the Occupied Kashmir Valley and Jammu region to retaliate ceasefire violation by Pakistan.

Top Army sources informed ANI that the new sniper rifles were recently provided to some of the units in the Kashmir valley and Jammu region on the LoC and they were used effectively against Pakistani positions.

The troops have been provided two new advanced sniper rifles including the Barrett M95 .50 BMG and Beretta Scorpio TGT ''Victrix'' .338 Lapua Magnum.

"About a week ago, in the Poonch sector along the LoC, the troops fired strongly against specific Pakistani positions.
On 26 Feb, An Indian Air Force pilot found himself in a dogfight last week with a warplane from the Pakistani Airforce and ended up a prisoner behind enemy lines for a brief time. 1 Mig-21 and 1 Su-30 MKI was shot downed by Pakistan Military after the Indian jets violated the Pakistani Airspace. The Pakistani Military said that Indian jets crossed the border and entered 4 to 5 miles inside Pakistan.
In 2018, India announced a military budget of some $45 billion while Pakistans military budget is just $10 billion but recently there's a report published in Newyork times where the defense analysist just said that 69 Percent of Indian military is vintage because of having old military equipment and tactics.